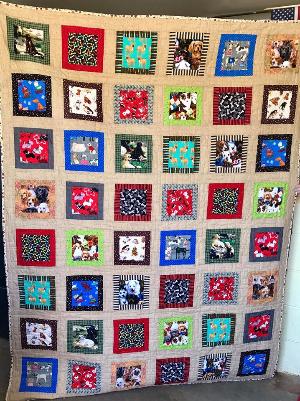 Quilted by Sally Merryman of Appalachian Originals, this 58x72 dog themed masterpiece original can be yours if your name is on the lucky ticket we pull on Sunday Dec. 17, 2017. Wouldn't this look awesome on your bed or on a wall or as a gift under someone's Christmas tree?
Tickets are $2 for one or $10 for 6.
Available now at the Harrison County Dog Pound in Cadiz, messaging us on Facebook, email us at the address below or pick some up at one of our many events. Go to our events page for more information!
Harrison County Dog Pound Volunteers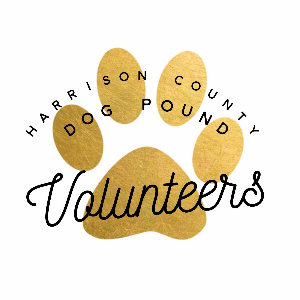 The HCDP Volunteers is a 501c3 organization that helps improve the lives of the dogs residing at the Harrison County Dog Pound in Cadiz, OH.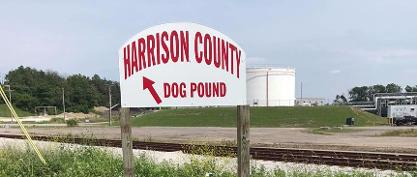 The Harrison County Dog Pound is located at 82900 Toot Rd in Cadiz, OH. Hours are M-F 10-4 and Sat. 9-2. The pound is closed on Sundays and holidays. 740-942-4080. Adoption fee is $35. The pound is rescue friendly and the pull fee for a 501c3 rescue whose paperwork is on file is $20; for all other rescues the pull fee is $35.
Click on the images below for information
PHONE: 740-576-0002 EMAIL: harcodogpoundvolunteers@gmail.com