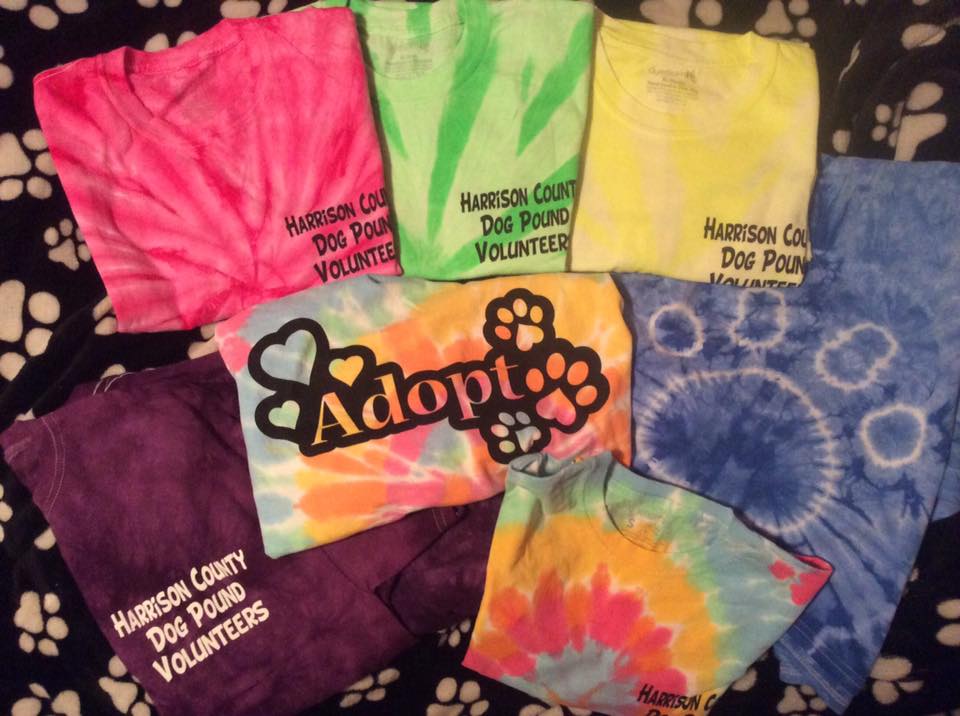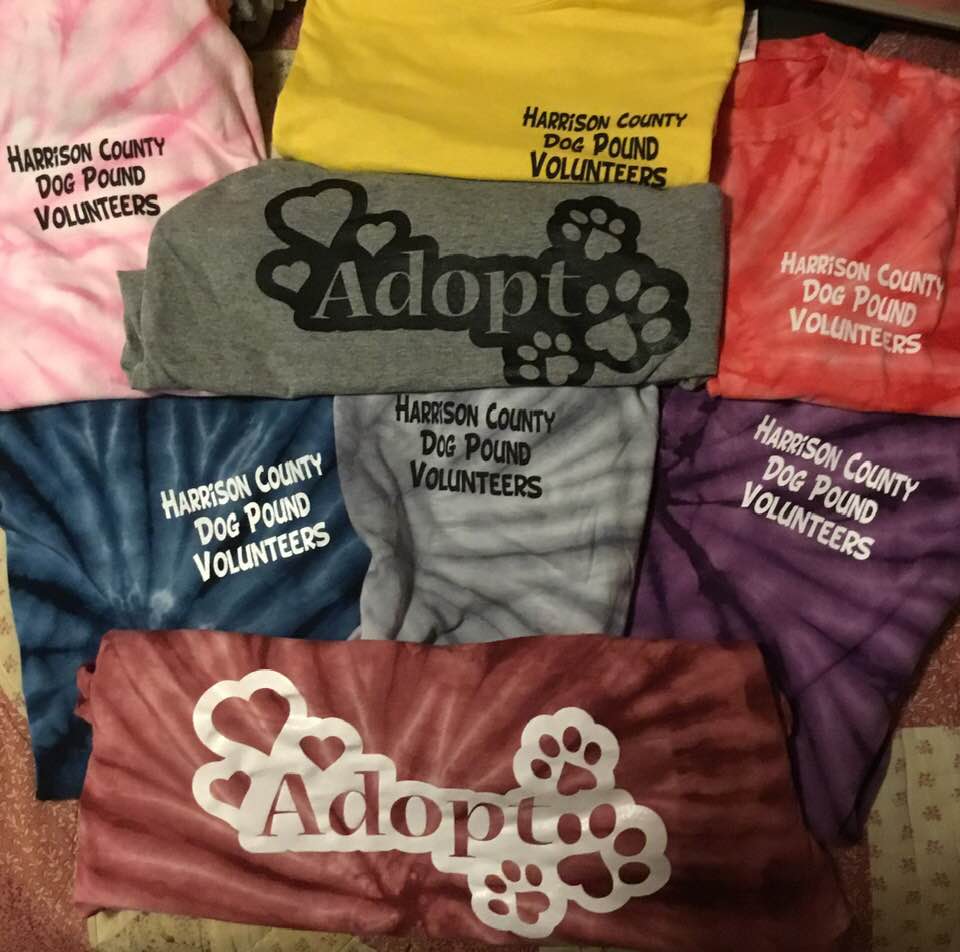 Our best selling shirts are always available! We have some bright new colors and the old favorites..we even have paw shirts this year...your choice! Solid colors are $15, tie dyes are $20. To get yours, contact us on Facebook, email us at harcodogpoundvolunteers@gmail.com or come to one of our events!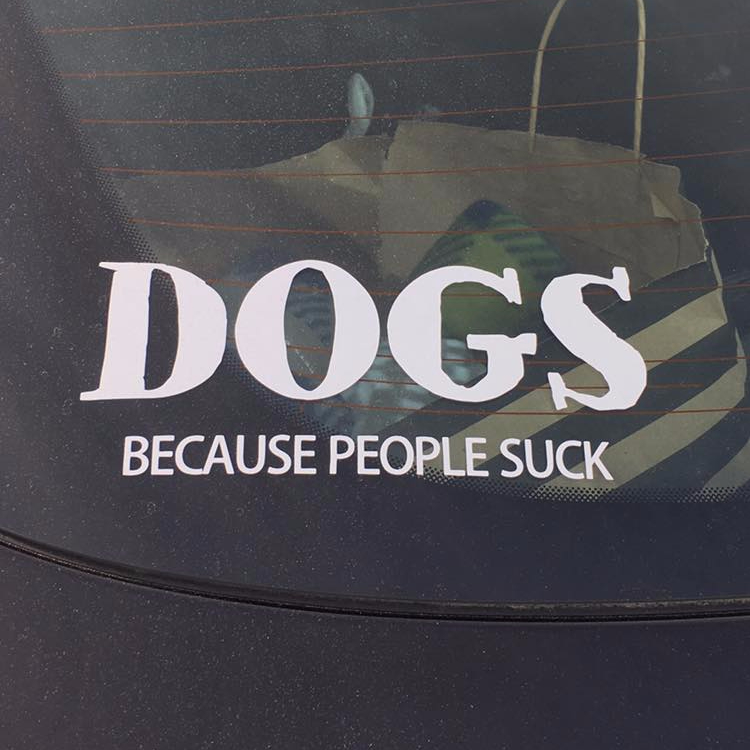 $10 Decal: Dogs Because People Suck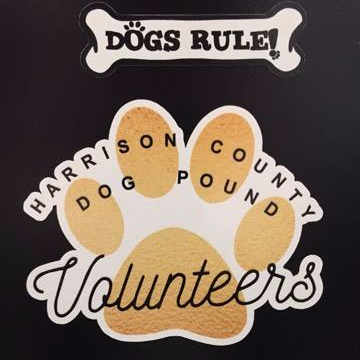 $5 Decal: Harrison County Dog Pound Volunteers
Order decals and pay securely with PayPal.
Please specify address where to send decal in decal order information form below.Or, if prefer to arrange pick up, specify how we can contact you in the decal order form.